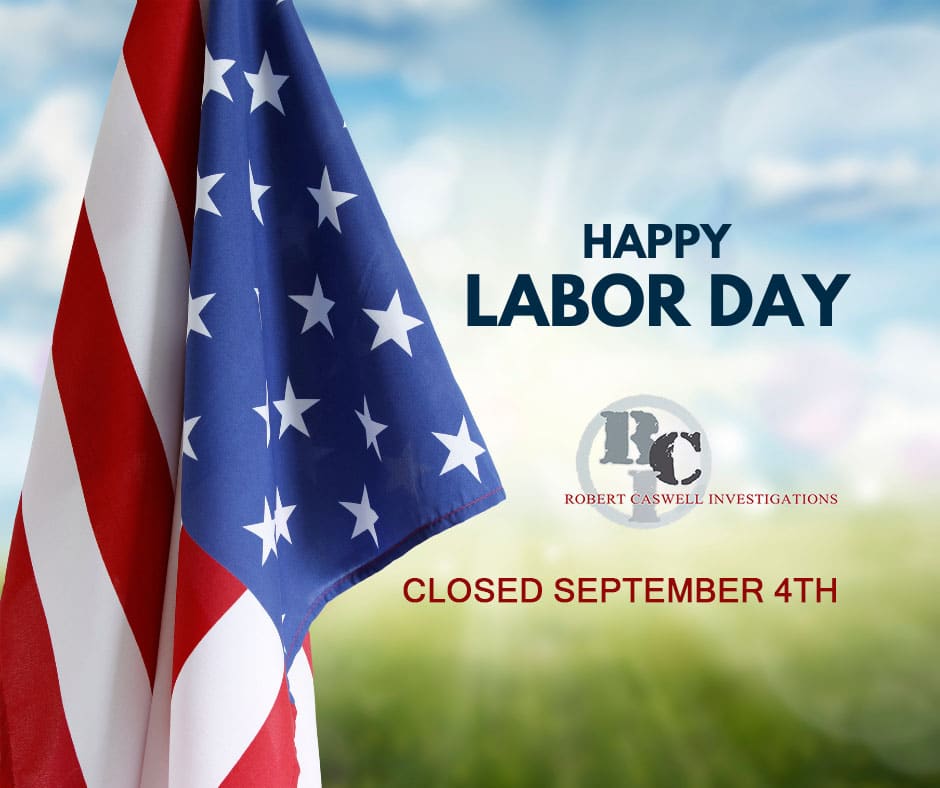 31 Aug

Happy Labor Day: Building a Profitable Business Begins with Hiring Good Employees

As we celebrate Labor Day, we honor the hard work and dedication of workers who contribute to the strength, prosperity, and well-being of our nation. But what does this mean for business owners? As we reflect on the importance of labor in our country, it's clear that hiring good employees is the first step to running a profitable business.

At RCI Private Investigations, we understand that the quality of your workforce directly impacts the success of your business. That's why we offer thorough background checks and other investigative services to help business owners build the best team possible.
The Importance of Good Employees
Your employees are not just a part of your business; they are your business. They interact with your customers, represent your brand, and drive your operations forward. When you have a team of dedicated, trustworthy, and skilled individuals, your business thrives.
However, hiring such employees isn't always easy. It involves more than just reviewing resumes and conducting interviews. It requires a deep understanding of a candidate's history, character, and integrity. This is where professional investigative services come into play.
How RCI Can Help
At RCI Private Investigations, we specialize in comprehensive background checks that delve deeper than standard screenings. We look at criminal records, employment history, education verification, reference checks, and more. Our goal is to provide you with a complete picture of your potential hire, allowing you to make an informed decision.
But our services don't stop there. We also offer ongoing investigative services for businesses. Whether you're concerned about internal fraud, need assistance with due diligence for a potential business partnership, or require surveillance for a sensitive situation, our team of experienced private investigators is here to help.
Celebrating Labor Day with Confidence
This Labor Day, as you appreciate the efforts of workers nationwide, take a moment to consider the value of good employees in your business. Remember, building a profitable business begins with hiring the right people.
At RCI Private Investigations, we are committed to helping you make that crucial first step. With our thorough background checks and investigative services, you can hire with confidence, knowing that you're bringing the best talent into your company.
Contact us today to learn more about how we can assist you in building a profitable business. Together, let's celebrate Labor Day by investing in the strength and integrity of our workforce.