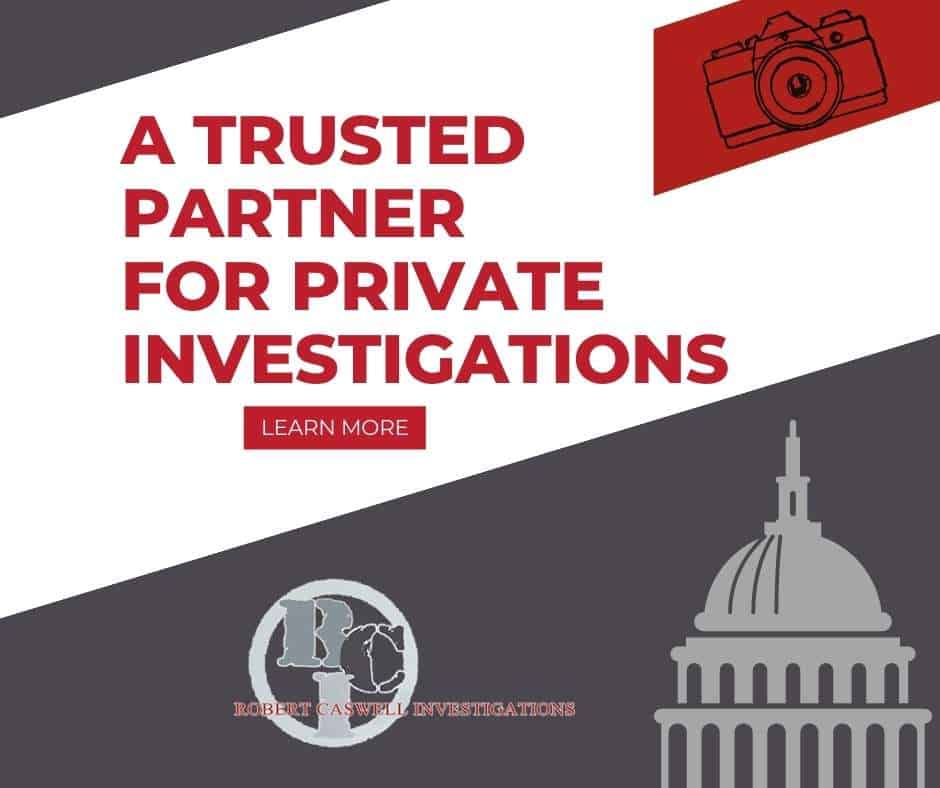 14 Aug

A Trusted Partner for Private Investigations in New Mexico and Utah

Posted at 11:34h

in

Background Check

,

Employment Investigations

,

For Hire

,

Government

,

Judiciary

,

Liability

,

New Mexico

,

News

,

PI

,

Private Investigations

,

Surveillance

,

Utah

In the intricate working of government initiated private investigations, reliability, experience, and a keen understanding of diverse legal landscapes are imperative. For municipal, county, and state governments across New Mexico and Utah, one firm has been consistently called upon for their professionalism: RCI Private Investigations.
Your Local Government's Trusted Partner
RCI has long been a leading and trusted local government contractor for private investigations. Established in 2004, the firm has built a solid reputation on integrity, intelligence, and experience. Their vast experience working with different levels of government gives them a unique perspective and understanding of the complex needs and sensitivities involved in governmental investigations and the burden of proof.
Comprehensive Services Tailored to Your Needs
From person locates and background checks to third-party investigations, RCI provides a comprehensive range of services designed to meet the diverse needs of their clients.
Person Locates: When it comes to locating individuals, whether for legal proceedings or other official matters, accuracy is paramount. RCI's investigators employ advanced techniques and technologies to track down persons of interest, ensuring that you have the information you need when you need it.
Background Checks: In an era where transparency is critical, thorough background checks have become a necessity rather than a luxury. RCI's meticulous background checks provide a detailed overview of an individual's history, helping you make informed decisions about potential hires, partnerships, or other relevant matters.
Third-Party Investigations: RCI excels in conducting impartial third-party investigations. These investigations can prove invaluable when dealing with sensitive issues ranging from internal disputes to allegations of misconduct, providing an unbiased perspective and thorough fact-finding.
Expertise in Fraud and Financial Investigations
In addition to these services, RCI also specializes in fraud and financial investigations. In the face of increasing financial crimes, their expert investigators delve deep into financial records to detect fraudulent activities, identify discrepancies, and gather evidence.
A Legacy of Trust and Excellence
At RCI Private Investigations, the commitment to excellence goes beyond merely providing services. They believe in establishing long-term relationships based on trust, confidentiality, and professional integrity. It's not just about solving cases; it's about providing you with peace of mind knowing that your investigative needs are in the hands of professionals who care about your interests as much as you do.
For local governments in New Mexico and Utah, RCI Private Investigations is more than just a service provider; they're a partner you can trust. With their unparalleled expertise and unwavering commitment to their clients, they continue to set the standard for private investigations in the Southwest.
So, whether you're looking to conduct a thorough background check, locate a person of interest, or need an impartial third-party investigation, turn to the experts at RCI Private Investigations. You can rest assured knowing that you're partnering with one of the most reliable and respected firms in the industry.