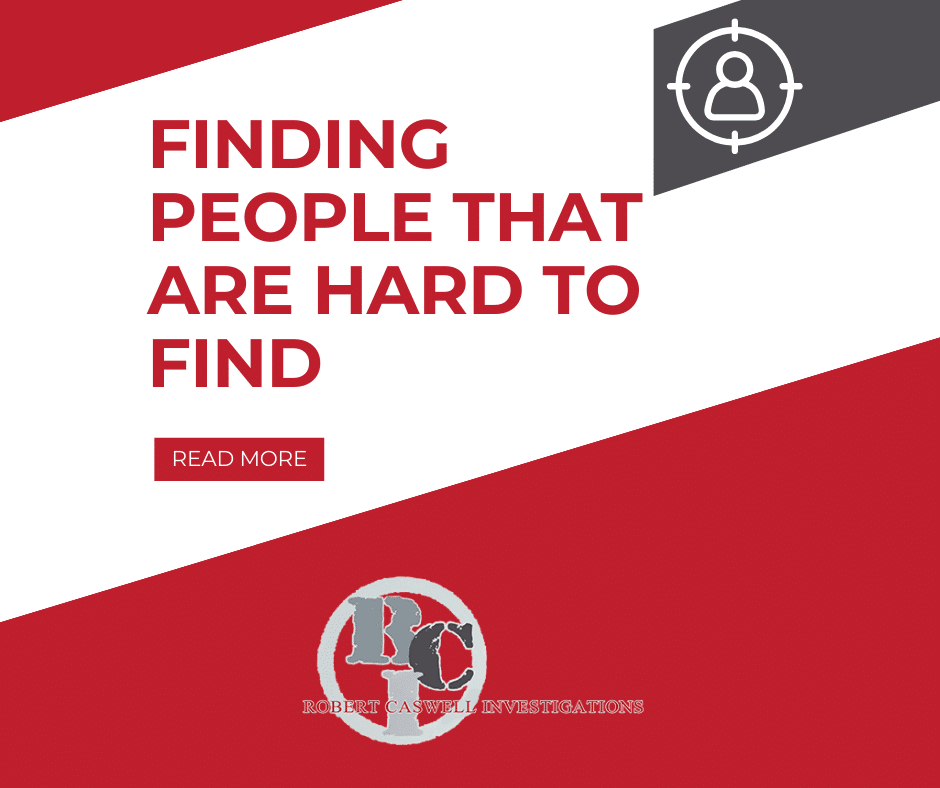 07 Sep

Finding People That Are Hard to Find in New Mexico and Utah
RCI Person Locates
When it comes to locating someone who is hard to find, whether they've simply lost contact or are intentionally evading detection, the task can seem daunting. Fortunately, with the right resources and expertise, person locates or investigating where someone is becomes not only possible but efficient and effective. This is where RCI Private Investigations come into play, especially when you're focused on locating someone in Utah or locating someone in New Mexico.
Who Can Investigate Where This Person Is?
RCI Private Investigations is a renowned investigative service that specializes in finding people who are difficult to locate. We have a robust network and advanced technological systems that streamline the process of locating individuals in New Mexico and Utah. Our team of seasoned investigators is equipped with accurate, actionable information from a number of reputable database providers, allowing us to deliver results.
Locating Someone in Utah and New Mexico
As a government or court official, you may find yourself needing to locate someone in specific regions like Salt Lake City, Utah, or Santa Fe and Albuquerque, New Mexico. RCI Private Investigations has specialized teams on the ground in these locations, ensuring our investigations are conducted thoroughly and swiftly.
Our services in Utah and New Mexico are not confined to urban areas. We cover the entire state, from the bustling city streets to the quiet, rural areas. Our investigators use both high-tech tools and traditional investigative methods to track down individuals. No stone is left unturned.
Why Choose RCI Private Investigations?
At RCI Private Investigations, we understand the importance of locating someone who's hard to find. Whether it's for legal proceedings, government matters, or personal reasons, we take every case seriously. Our vast experience, coupled with our advanced investigation systems, makes us the ultimate choice for person locates.
Don't let the challenge of finding someone deter you. With RCI Private Investigations, you have a partner who can navigate the complexities of locating individuals, even in the most challenging circumstances. Contact us today to find out more about how we can assist you with your person locate needs.