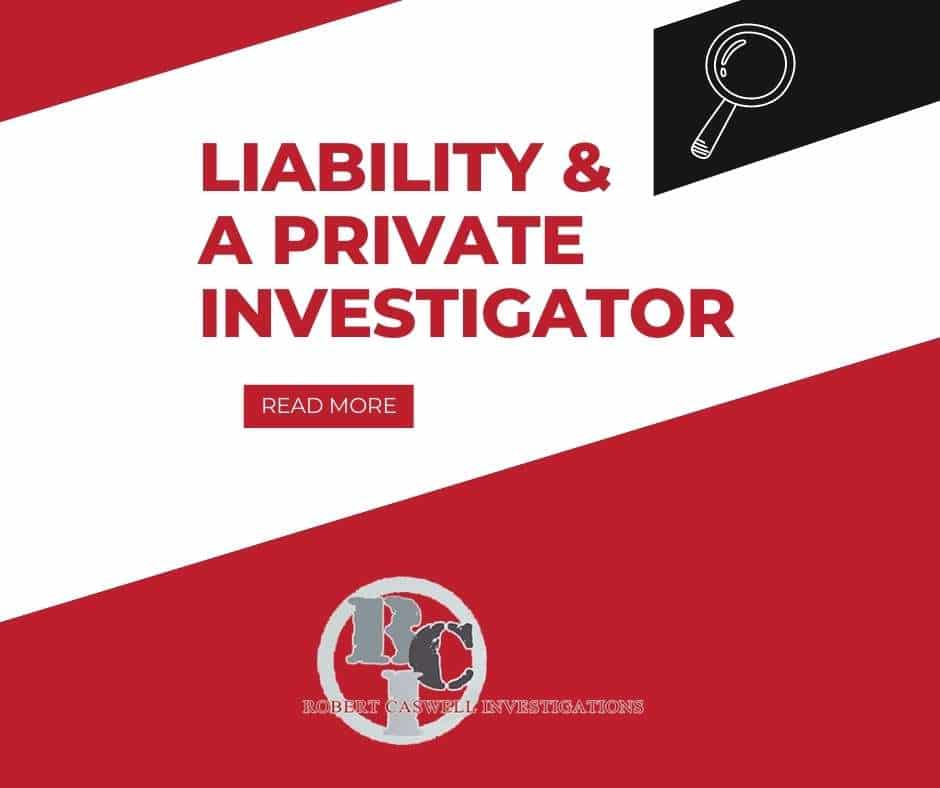 17 Jun

The Business Owner's Guide to Hiring a Private Investigator and Protecting Yourself from Liability.

The decision to hire a private investigator can be a daunting one for business owners. There may be a sense of paranoia about the consequences that come with hiring an investigator. After all, the situations that lead to this decision tend to be shrouded in suspicion and require an extra level of scrutiny that can't be explained to other legal entities.

However, it's important to understand that as a business owner, liability only falls on you if there is wrongdoing. And much like the liability you face for an injury on your property, if you've done your due diligence to ensure safety, you are protected. A qualified private investigator understands this and works within the law to ensure that their results, and your liability, are both protected.

A business owner is responsible for a variety of conditions on a property as well as the conduct of employees acting in an official capacity for the business. A private investigator is a third-party worker who works in an official capacity for a business but is not part of the business entity. This category of workers also includes delivery drivers, temps, and independent contractors. The actions of a third party reflect on a company but also offer some legal distance. Hiring a qualified and licensed investigator provides a positive defense against liability and negligence claims made by others.

A private investigator knows the local laws and understands what their license does and doesn't cover. PIs work within the law, using their skills and insider knowledge to access publicly available information efficiently. At the end of the day, any evidence procured needs to be legally obtained and be admissible in a court of law. An investigator needs to avoid harassing people and trespassing on property while being careful to maintain the chain of custody of any information gathered. Physical evidence such as photos and recordings need to be above reproach and free of manipulation.

Hiring a PI doesn't create an issue for a business owner's liability or insurance costs. In fact, hiring a PI is a great way to show diligence and provide a positive defense against liability and negligence claims. At Robert Caswell Investigations, we take precautions to help you operate safely. Contact us for more information about our availability and services. Let us help you protect your business by providing the information and evidence you need to make informed decisions.