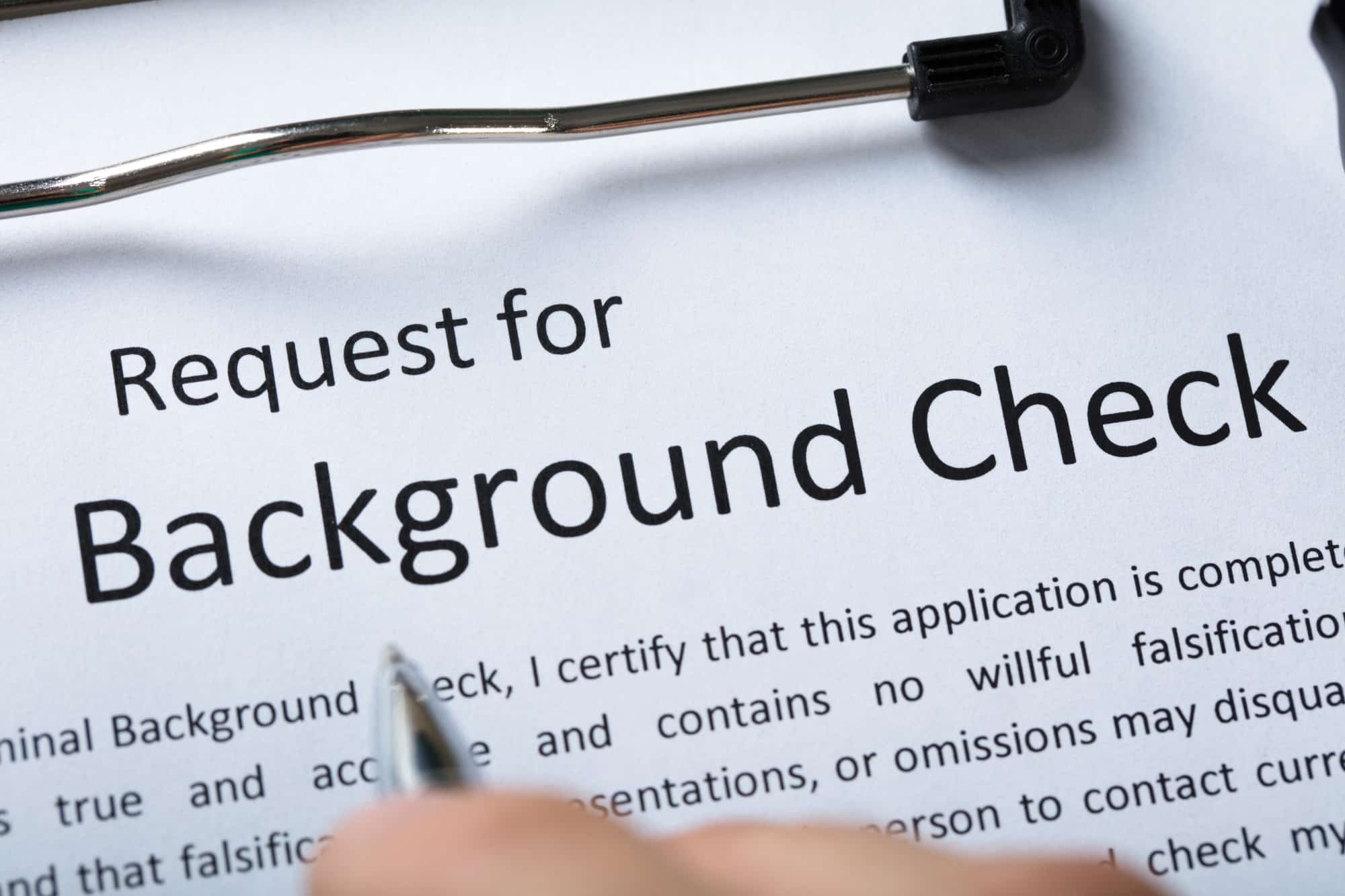 09 Nov

Trustworthy Background Checks: A Complete Guide
Background Checks
It is estimated that 80% of employers perform background checks on potential hires– and for a good reason. One research report claims that up to 85% of applicants lie on their resume.
Of course, lying is not the worst thing an employer could be missing. No one wants to hire a potentially dangerous employee with a background full of violent offenses. That is the worst cases scenario, but not unheard of. Employers have a responsibility to provide a safe working environment for their clients and employees.
To find how background checks can help prevent this from happening, check out the guide below.
What Is On Background Checks?
Background checks are thorough investigations that should at least contain criminal history, a sex offender registry search, and civil record history.
The criminal history and sex offender registry search are self-explanatory. The civil record check is something employers may not have considered. It helps convey fiscal responsibility and is crucial for a potential hire in the financial sector.
Companies can request additional screenings to check employment history, credentials, education, credit, licensing, DMV history, references, military records, healthcare sanctions, worker's compensation history, and drug screening.
Background Check Cost
There are essentially three tiers of background checking services that determine the cost.
The lowest tier, a basic service, may be between $15 and $30. The next tier up, the standard service, can be between $30 and $60. The best tier, premium services, may cost in the range of $100 to $150. These prices are for a single background check and should be verified with the vendor you choose.
As expected, the more verification you want, the more the report will cost. For professional, white-collar fields like those in healthcare, a premium background check with employment and education verification is a good idea.
Finding a Trustworthy Service
First and foremost, a trustworthy background checking service needs to comply with the Fair Credit Reporting Act. This act concerns consent laws and allowing the new hire to review the results. Using a company that is not in compliance with this federal law could be asking for a lawsuit.
Any company accredited by the National Association of Professional Background Screeners (NAPBS) follows strict regulations that make them trustworthy.
Make sure to choose a company that offers the screening options you need, with a decent turnaround time, and using digital portals to make information and paperwork transfers faster. There may even be a company dedicated to your specific industry.
Red Flags to Look For
When interpreting a background check, there are some patterns to look for that may indicate the potential hire is not a good candidate. These include:
Bad credit
A criminal history
Repeated unemployment
Short-term job hopping
Incomplete job history
Resume inconsistent with background check
Of course, always make sure to ask the candidate to explain any red flags before rejecting them. And always follow EEOC Guidelines when engaging in the hiring process. "Under the laws enforced by EEOC, it is illegal to discriminate against someone (applicant or employee) because of that person's race, color, religion, sex (including gender identity, sexual orientation, and pregnancy), national origin, age (40 or older), disability or genetic information."
Advice for Business Owners
Background checks are almost always a necessary part of the hiring process. They not only serve to protect other employees, but also products and clients. It is not a cheap process if you need many new hires, but it is part of being a diligent employer.
For a consultation regarding your background checking needs, do not hesitate to contact our professional investigators.